Campbell vs. Wales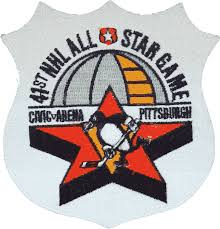 Teusday 8/11/09
8:30pm John Herb Field.
League Meeting at 7pm open to anyone with ideas on how to improve our league.
League semi's tonight Sox/Owlz at Moore Park, and Warriors/Canes at John Herb Field.
Who is He?
The Steel City Classic will take place over Labor Day Weekend.
the cost has decreased to $750 for outside teams.
PGH NABA teams will receive a discount.
Email the Commish if you want to enter your team, or combination of teams for the chance to beat Yoda's team f it actually exists.
Rumor has it the Black Sox might not enter because they are scared to face South Oakland again, with Swanger back in center field.
Quack.